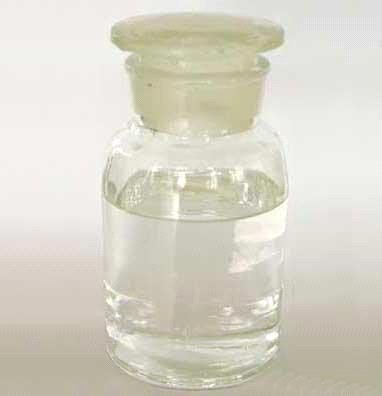 Peracetic Acid
Product Description
Peracetic Acid is an oxidizing agent broadly used as a disinfectant against microbes like bacteria, fungi, and viruses in food, breweries, wineries and medical industry, as a bleaching agent & slimicide in the paper and textile industries, as a polymerization catalyst or co-catalyst in polymer industries, epoxidation reagent for olefins and unsaturated compounds, etching circuit boards, in the synthesis of other chemicals & as cooling tower water disinfectant (it effectively prevents bio-film formation and controls Legionella bacteria).
It is frequently used for the synthesis of organic S-oxides in the pharmaceutical industry and in the manufacture of cephalosporins antibiotics from penicillins. Also, it is used to manufacture other chemicals and intermediates used in chemical industries.
FEATURES OF PERACETIC ACID :
Excellent microbiocidal activity.

Non-corroding & non-foaming at normal dilutions.

Wide temperature (34oF) and pH (up to 8.5) range.

More effective than chlorine or quaternary amines in sanitization.

Excellent disinfectant for cold plant operations.

Easily disinfects at cold temperature.

Degradable and eco-friendly (no chlorinated by-product).

Rinsing after use not required.

Quick results.

APPLICATIONS :
Wineries, breweries and beverage plants.
Meat, egg and poultry processing and packaging equipment surfaces.
Food (particularly sugar) and pharmaceutical processing and packaging plants.
Disinfectant for equipments like pipelines, tanks, vats, filters, evaporators, pasteurizers etc.
Disinfection of water, tools, equipment, boxes etc for aquatic plants & animals.
Limiting the contamination in water bodies & inhibiting losses in plant/food production.
RO/UF/NF membrane and ballast water (water carried in ship's ballast tanks to improve its stability) disinfectant.
Disinfection of surfaces (tables, floors, walls, tools, appliances) in contact with food/feed.
Cooling tower water disinfectant & polymerization catalyst.
Disinfectant in Medical industries (especially hemodialysis apparatus & capillary dialyzer) and effluent treatment plant.
Milk and dairy products processing and packaging plants.
Seafood and produce processing and packaging plants.
Synthesizing other chemicals and intermediates
We are a exporter & manufacturer of this product in foreign countries and available ready stock with COA, MSDS and with CAS in Asia, Australia, Central America, North America, South America, Eastern Europe, Western Europe, Middle East, Africa, All India, UAE, Dubai, Russia, New Zealand, Canada, USA.

Contact Us
FF/7, Hiravanti Chambers, Opp. Aryakanya Vidhyalay, Kareli Baugh,, Vadodara, Gujarat, 390018, India
Phone :+918035063501